AceSEF 1.6 for Joomla 1.6 SEO/SEF URLs is out
Dear AceSEF users.
After a hard work we've finally released the first version of AceSEF 1.6 which is compatible with Joomla 1.6. There is no new features, only compatibility with Joomla 1.6. It'll stabilize your Joomla 1.6 SEO rank. Due to the different API of Joomla 1.6, it is not backward compatible with Joomla 1.5. For Joomla 1.5, use AceSEF 1.5.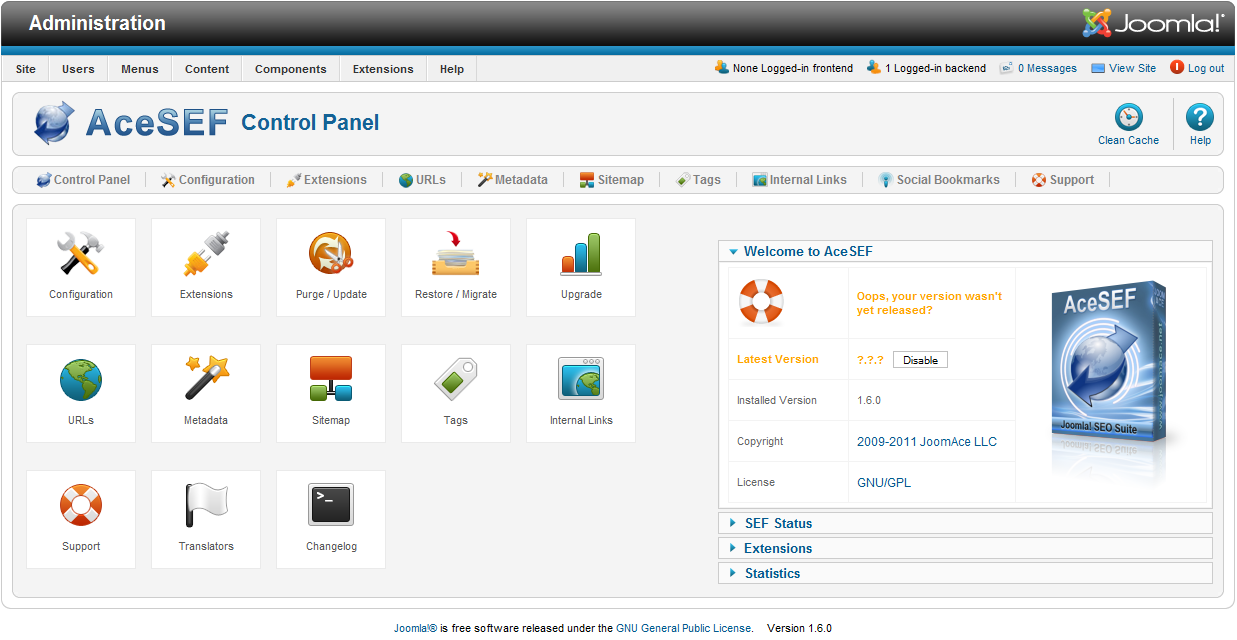 CLICK HERE TO DOWNLOAD
This is the first beta version, we'll appreciate your feedback on our special forum for AceSEF 1.6 .